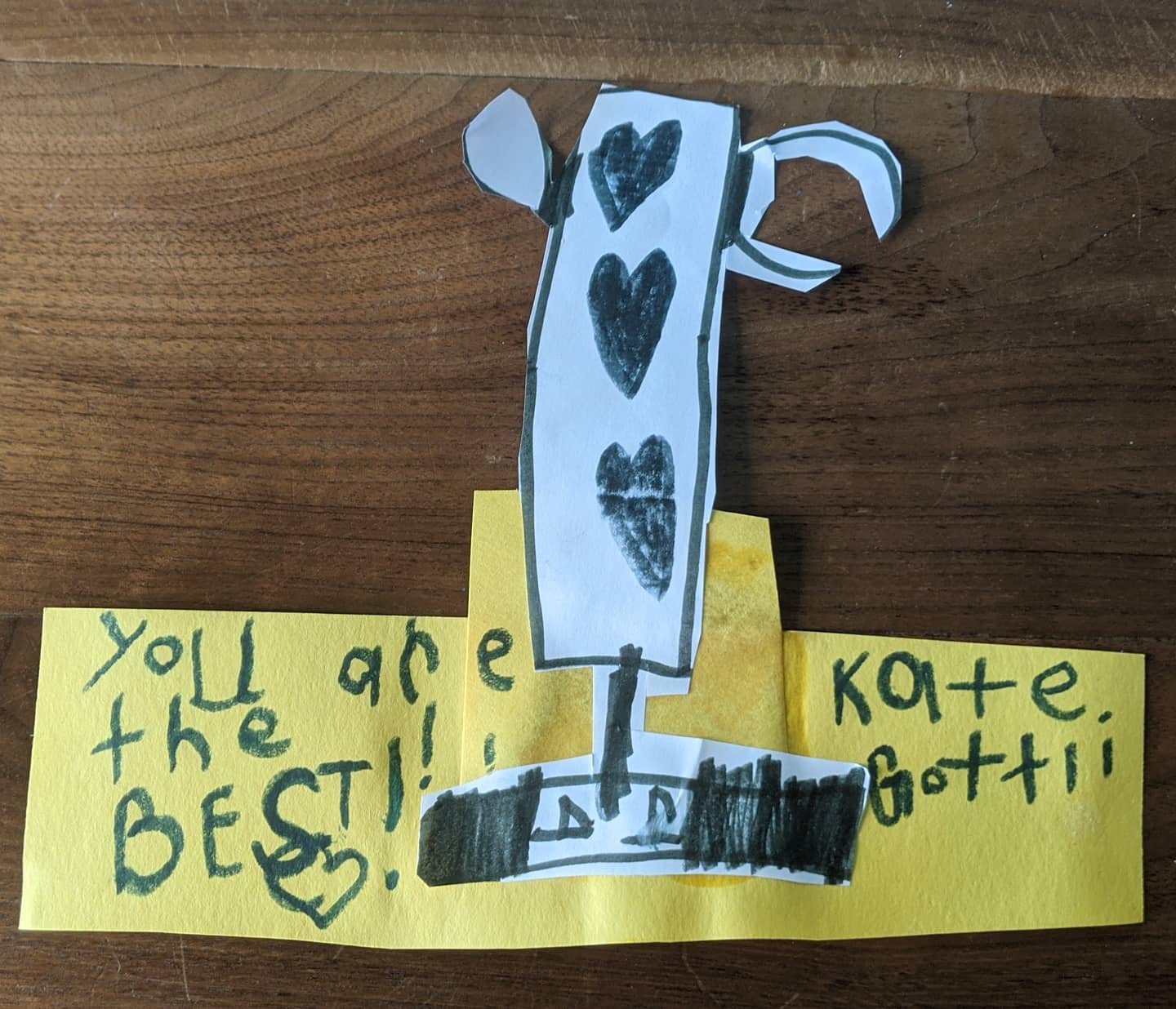 I was so happy that Erica Sherwood won the city of St. Catharines Emerging Artist award on Sunday and wasn't the least bit upset! It's well-deserved and I can't wait to watch Erica 'emerge' even more!
However, it turns out that my 6 year old neighbour-son Sam was way less cool with the result, lol. I was told that when my name wasn't announced, he stormed off out of the room to make me a trophy.
Today I was the proud recipient of the "you are the best ❤️" award.