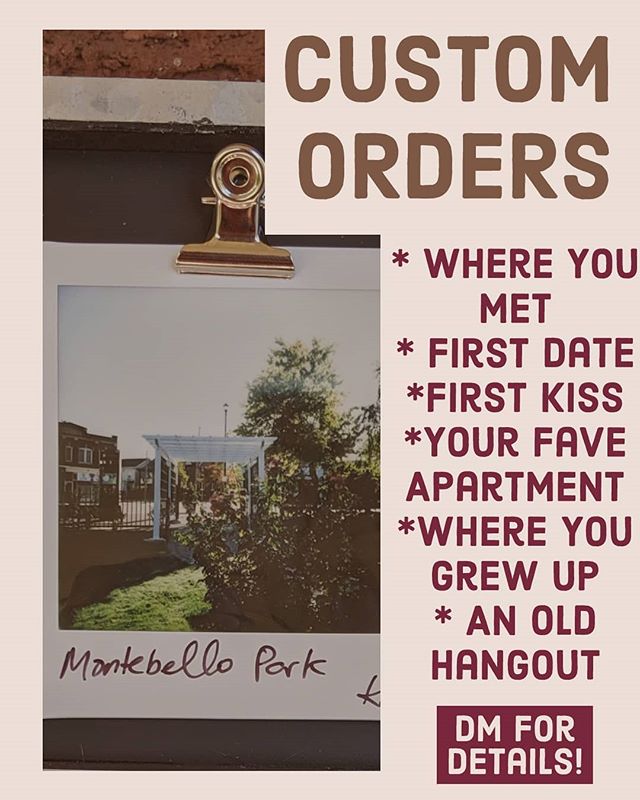 The holiday season is coming… Did you know that I do custom orders? Where in the niagara region is special to you or a loved one? DM me if you're interested in a truly unique, one of a kind gift for someone in your life.
In addition to the suggestions in the image above, here are some other ideas: * Their school/elementary school/university/college * Where they got married * A business they owned or worked at *Their childhood home or a family home * Their favourite bike/walking path * Where they got married * A favourite restaurant
I'm happy to visit special locations and work with you for framing/presentation options as well! Get your DMs in early to make sure we have enough time.