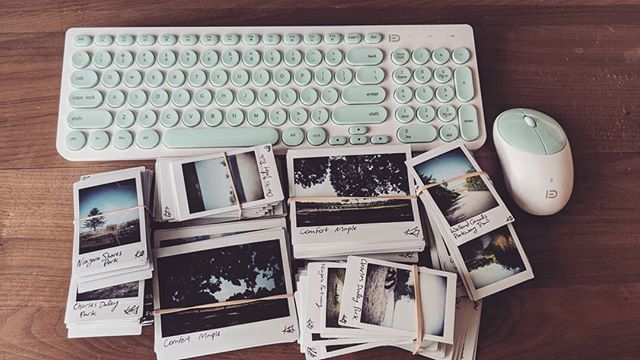 With the days getting shorter and the overcast Autumn weather… I haven't been shooting much. There were only a few hours of favourable shooting conditions last week and shall I mention I also have a full-time job?? Lol
Winter in Canada isn't friendly for instant cameras – below a certain temperature the chemical process can be considerably altered, making it even more unpredictable than it already is!
So if you see my feed starting to hibernate over the next little while, it's not from lack of want or lack of interest.
I'm working on the web store right now…. Soon I will have the entire inventory up (check the link in the bio). I'll make a big announcement once I do.
Let's all hope for some blue skies and moderately warm days!