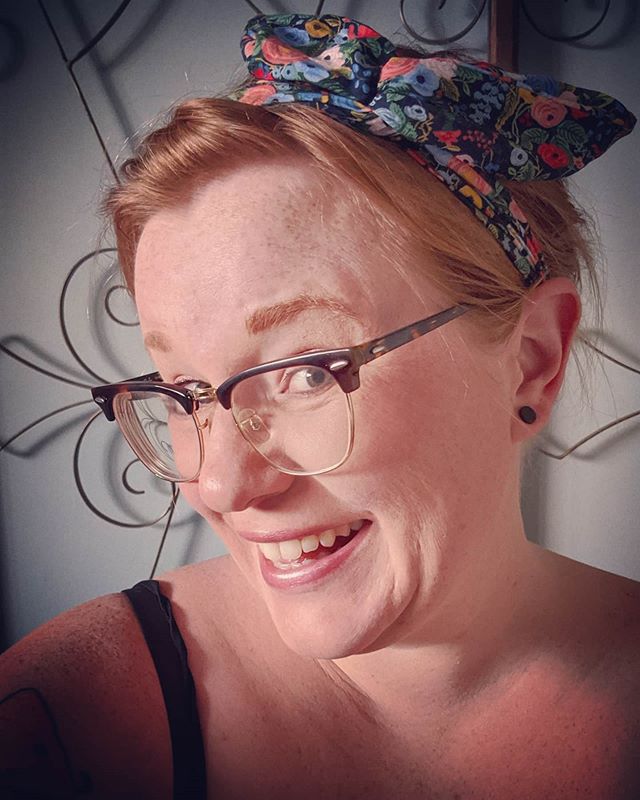 🌼
---
Tagged with
#supportyourlocalartist
🌼
Ok so I had previously given up on cute headbands years ago. Because of the glasses and the weird-shaped head I never knew I had – regardless of the type, it just never sat right AND/OR would give me a headache.
@bandedgoods let me do a test run of this beauty and I made it the whole day without it falling off and at no point did I feel any pressure or irritation. Expect to see a lot of pics of me in the future wearing these!
And of course I bought this at the @rubyredbeautiful glow-getter market yesterday… Sarah helped me pick out a few super pretty tinted lip balms and a sparkly lip liner.
Today I feel more connected to the local maker's community than ever!