"What attracted me to Kate's images initially was that they're small, and you can literally hold the landscape in your hand: "Here's a piece of my Niagara for you, a moment to be shared" went through my head."
– Bart Gazzola
---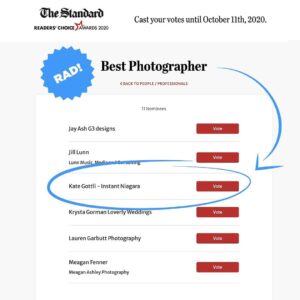 September 16, 2020
Instant Niagara / Kate Gottli made it into the Top 10 of the St. Catharines Standard Reader's Choice Awards!  You can support your local artist and vote until October 11th 2020
---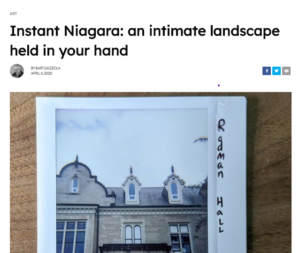 April 4, 2020
Feature Article in The Sound, written by Bart Gazzola.
---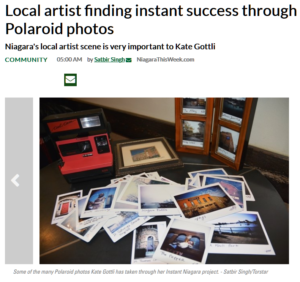 February 12, 2020
Feature article in Niagara this Week, written by Satbir Singh.
---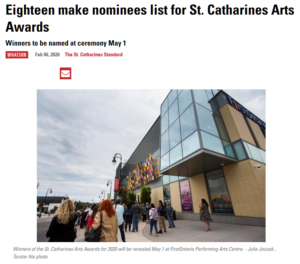 February 6, 2020
"Eighteen people made the list of nominees for the 2020 St. Catharines Arts Awards.
They were named in four categories. Winners will be announced at a ceremony May 1 at FirstOntario Performing Arts Centre on St. Paul Street.
For the Emerging Artist Award, recognizing an artist in their first 10 years of their career, nominees are Kate Gottli, visual artist; Erica Sherwood, media and film artist; and Colleen McTigue, visual artist."
---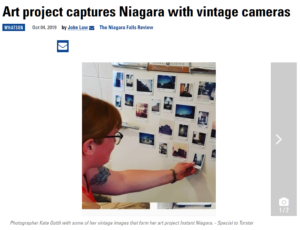 October 4, 2019
Feature article in Niagara Falls Review, written by John Law.